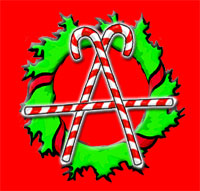 What The Ho?
Welcome to Santarchy, the original resource for global Santacon events.
Each December Santas visit cities around the world, engaging in a bit of Santarchy as part of the annual Santacon events.
It all started back in 1994 when several dozen Cheap Suit Santas paid a visit to downtown San Francisco for a night of Kringle Kaos organized by the Cacophony Society. Things have reached Critical Xmas and Santarchy is now a global phenomenon.
Check out our Santarchy FAQ.
You'd better watch out! Santa's coming to town!
PLEASE NOTE: We are not associated with any commercial Santacon websites that are attempting to cash in on Santarchy. The Santacon events have always been advertising-free events without sponsorships.
Cacophony Society Book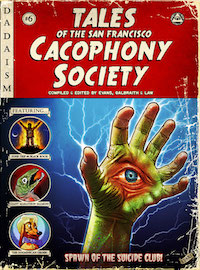 Ask Santa to bring you a copy of the wonderful new book Tales of the San Francisco Cacophony Society, which includes an entire section on Santacon.
Santacon Archives
2012+ 2011 2010 2009 2008 2007 2006 2005 2004 2003 2002 2001 2000 1999 1998 1997 1996 1995 1994
Santacon Videos
"You'd Better Watch Out:
Portland Santacon '96"
Weird America's San Francisco Santacon '95
Santacon History
Santarchy Resources
1995 San Francisco Police Report
Submit to Santarchy
If your city has a Santacon website, let us know and we will add it to the list.
Who?
This site is maintained by Scott Beale aka "Santa Squid" (retired), with occasional input from John Law aka "Santa Melmoth" (retired), both veterans of the great Santa wars 1994-98.
Santa's Bag
This blog runs on WordPress (ask Santa to bring it to you for Christmas)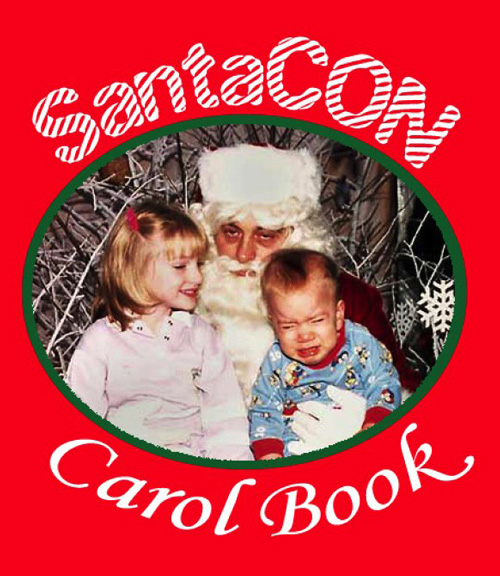 The 2007 version of the Santacon Carol Book, put together by Bitter Brooklyn Santa, is now available for download as a PDF. Print it out to bring along with you on your Santarchy adventures.