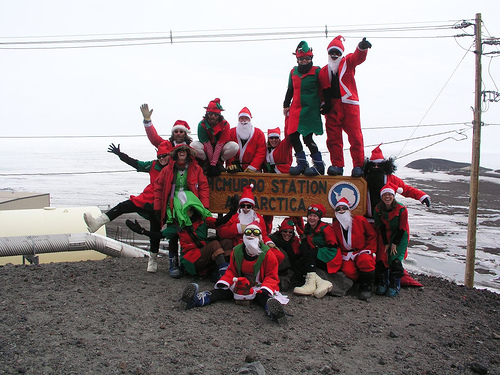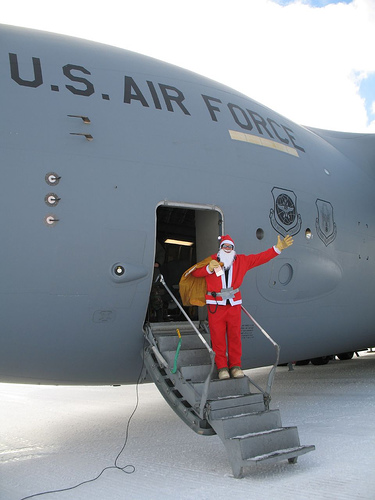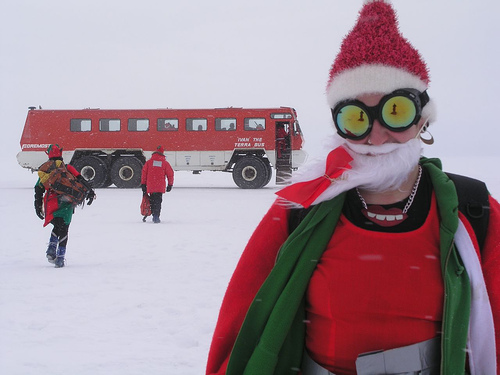 On Christmas day, 60 rogue Santas reclaimed the South Pole for the 4th year in a row at Santarctica 2006 during winterover at McMurdo Station. Here's full story from Sandwich Girl. Even more coverage over at Boing Boing and DOWN and OUT.
Check out the great photos of Santarctica 2006.
santarctica began down here in 2003, when i received 30 santa suits from some santa enthusiast friends back home. it continued when i received 30 elf costumes in 2004, but just a wee bit after the event due to the package mail delay. we broke them out again in '05, and yesterday as well. The funny part about this story is that there are 60 santa/elf suits, donned by 60 antarcticans annually. that is a statistic to be reckoned with.