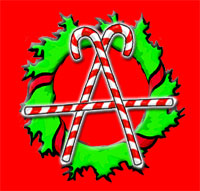 What The Ho?
Welcome to the worldwide Santacon nexus, the orginal resource for Santarchy events across the globe.
Each December Santas visit cities around the world, engaging in a bit of Santarchy as part of the annual Santacon events.
It all started back in 1994 when several dozen Cheap Suit Santas paid a visit to downtown San Francisco for a night of Kringle Kaos organized by the Cacophony Society. Things have reached Critical Xmas and Santarchy is now a global phenomenon.
Check out our Santarchy FAQ.
You'd better watch out! Santa's coming to town!
PLEASE NOTE: We are not associated with any commercial Santacon websites that are attempting to cash in on Santarchy. The Santacon events have always been advertising-free events without sponsorships.
Santacon Archives
Santacon Videos
"You'd Better Watch Out:
Portland Santacon '96"
Weird America's San Francisco Santacon '95
Santacon History
Santarchy Resources
Submit to Santarchy
If your city has a Santacon website, let us know and we will add it to the list.
Who?
This site is maintained by Santa Melmoth (retired), both veterans of the great Santa wars 1994-98.
Santa's Bag
This blog runs on WordPress (ask Santa to bring it to you for Christmas)
this website is licensed under a Creative Commons License


Rough Draft December 1994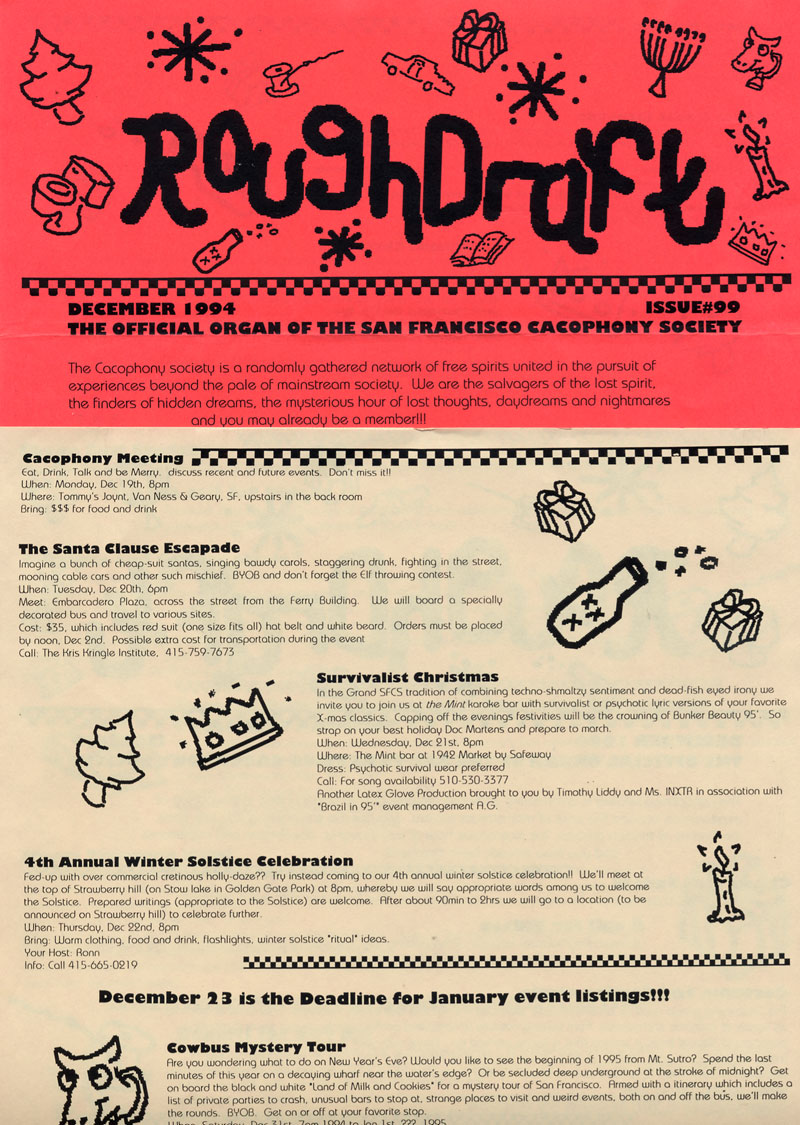 Rough Draft December 1994
San Francisco Cacophony Society